Stay Home Stay Positive
We dedicated this celebration to all the heroes who fought against the COVID-19 pandemic. This project was carried out over one month during the COVID-19 lockdown. 516 artists from all over the planet made their own balconies to bring positive energy to the world. This video was made using 227 of them. Together we created the tallest, loudest and most positive building in the world (172 floors on @instagram).
Our call to action
With nearly half the world under quarantine right now, fear and anxiety keep building amongst ourselves. Luckily, we know that we only need to stay home in order to stay safe, even when it means being away from our friends, colleagues and loved ones.
In just a few days @Motionappetit and @Buda.tv team up on an international project in the aim of bringing the world closer together, regardless of the distance.
Our aim is to create the tallest, loudest and most positive building in the digital world, full of great Artist. To support the true heroes the medical staff and bring a lot of positive energy to the world.
This is a call for all the artists, animators, illustrators & designers. Please join us at @stayhomestaypositive and check the document link on the profile description. We want YOU to join the celebration!
Nuestro llamado a la acción
Con casi la mitad del mundo está en cuarentena, el miedo y la ansiedad están avanzando rápido. Por suerte sabemos que solo debemos quedarnos en casa para poder estar a salvo. Incluso si esto significa estar lejos de nuestros seres queridos, amigos o colegas.
En poco tiempo @Motionappetit y @Buda.tv se unieron en un proyecto internacional con el objetivo de poder unir las personas por más de las distancias.
Tenemos como deseo llegar a hacer un edificio más alto que se pueda encontrar en el mundo digital. Lleno de grandes artistas y con el objetivo de apoyar a los verdaderos héroes, todo el staff médico, llevando energía positiva a todo el mundo. Este es un llamado para todos los artistas, animadores, ilustradores y diseñadores. Únanse en @stayhomestaypositive mirando el link en la descripción de la cuenta. Queremos que te unas a esta Celebración!
@stayhomestaypositive
#stayhomestaypositive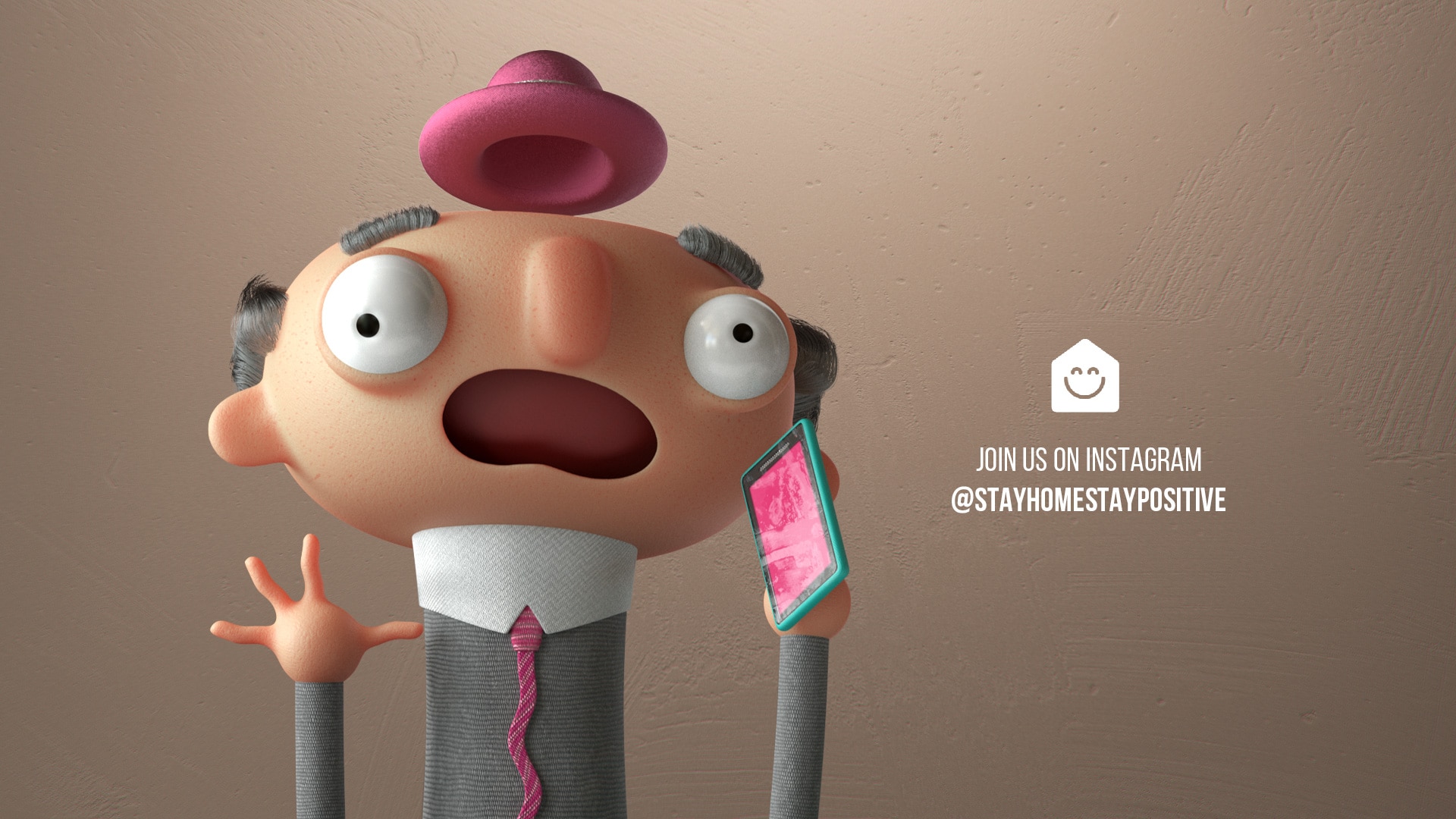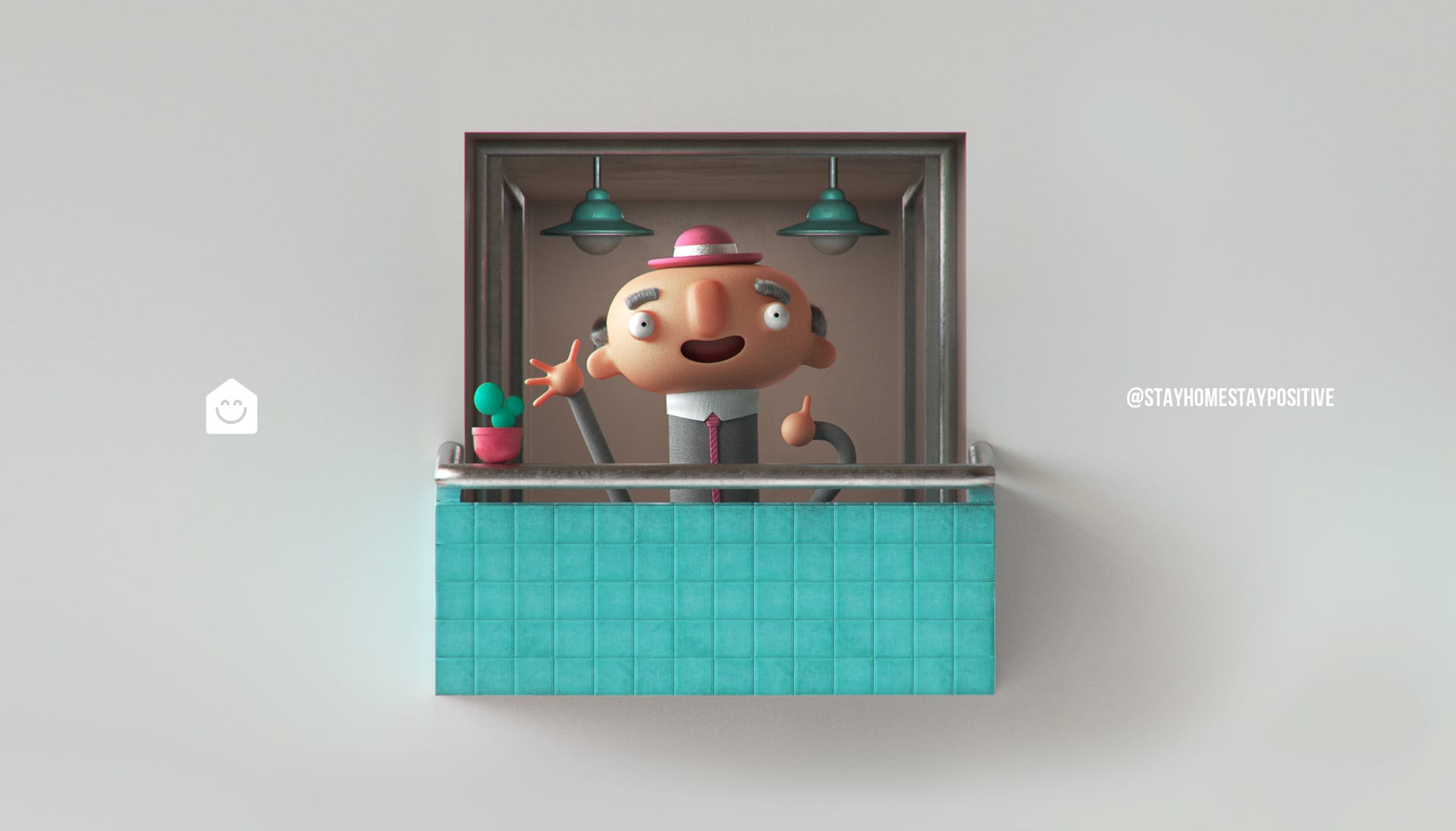 Production
Buda.tv + Motion Appétit
Creative Direction
Buda.tv
Community Manager
Motion Appétit
Community Manager Assistance
Lucila Mansur
Intro Design & Animation and Edition
Buda.tv
Music and sound design
Facundo Capace
Original Idea
Buda.tv + Motion Appétit
Production
Buda.tv + Motion Appétit
Directed
Buda.tv
Creative Direction, Design & Animation
Buda.tv
Music and sound design
Dougal Kemp
English voice
Dougal Kemp
Spanish voice
Pablo Gandolfo
Community Management
Motion Appétit
Thanks to everyone who has been part of this project!