Nike Epic React
We've direct and made for the launch of the new Nike Epic React in Argentina this six animation pieces. Thanks to our friends of Nosotros5 for calling us for this great project.
Dirigimos e hicimos estas seis piezas de animación para el nuevo lanzamiento de las Nike Epic React en Argentina. Gracias a nuestros amigos de Nosotros5 por llamarnos para este gran proyecto.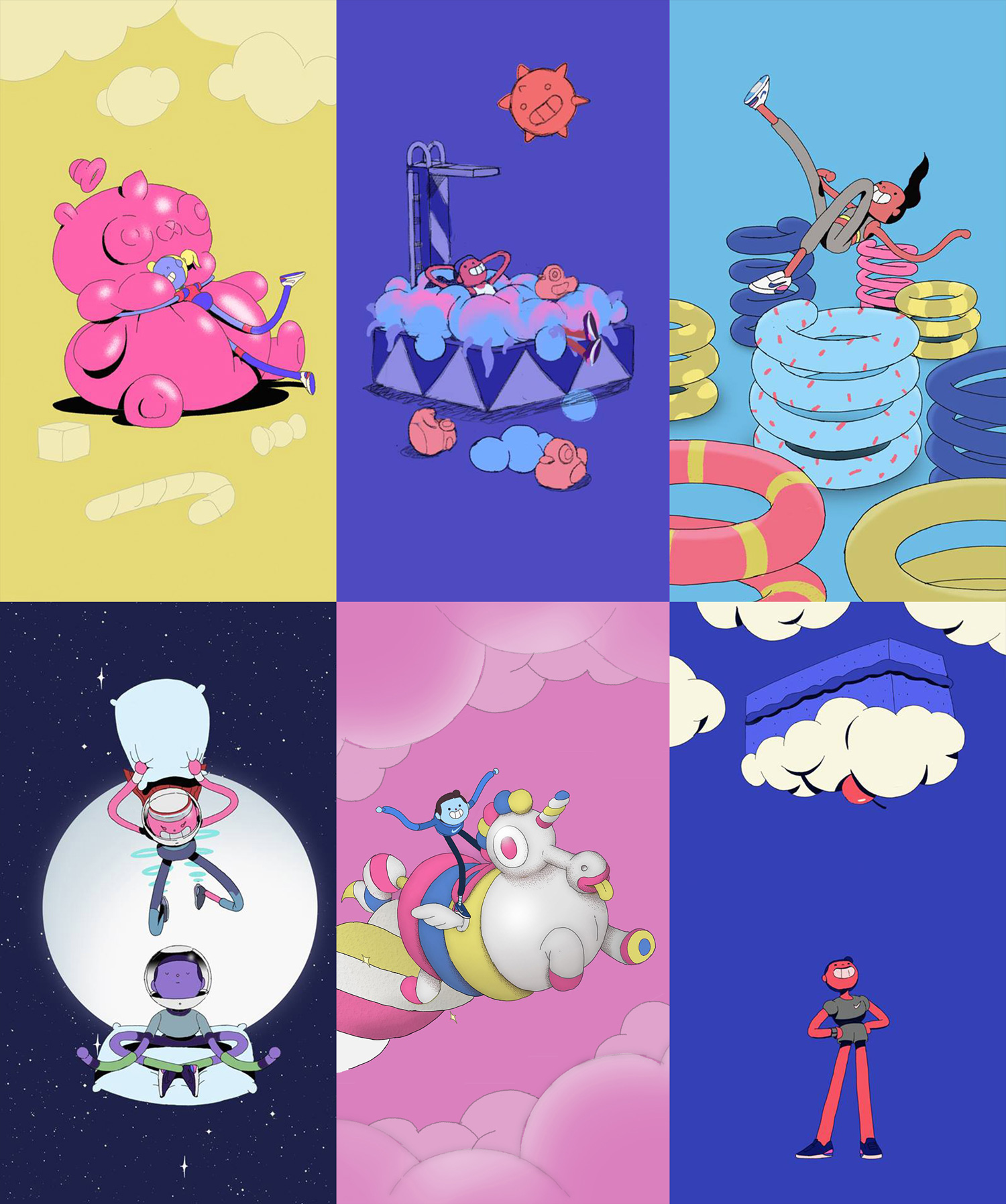 It's like riding a marshmallow unicorn.
It's like jumping into a cotton candy pool.
It's like a pillow fight in space
It's like jumping on velvet springs.
It's like hugging a real size jelly bear.
It's like diving on a cake made of clouds.
This is how we made more interesting to wait for the bus next to #FloralisGenerica and #FacultadDeDerecho.
Hicimos que ir a tomar el colectivo a Facultad de Derecho sea mucho más interesante!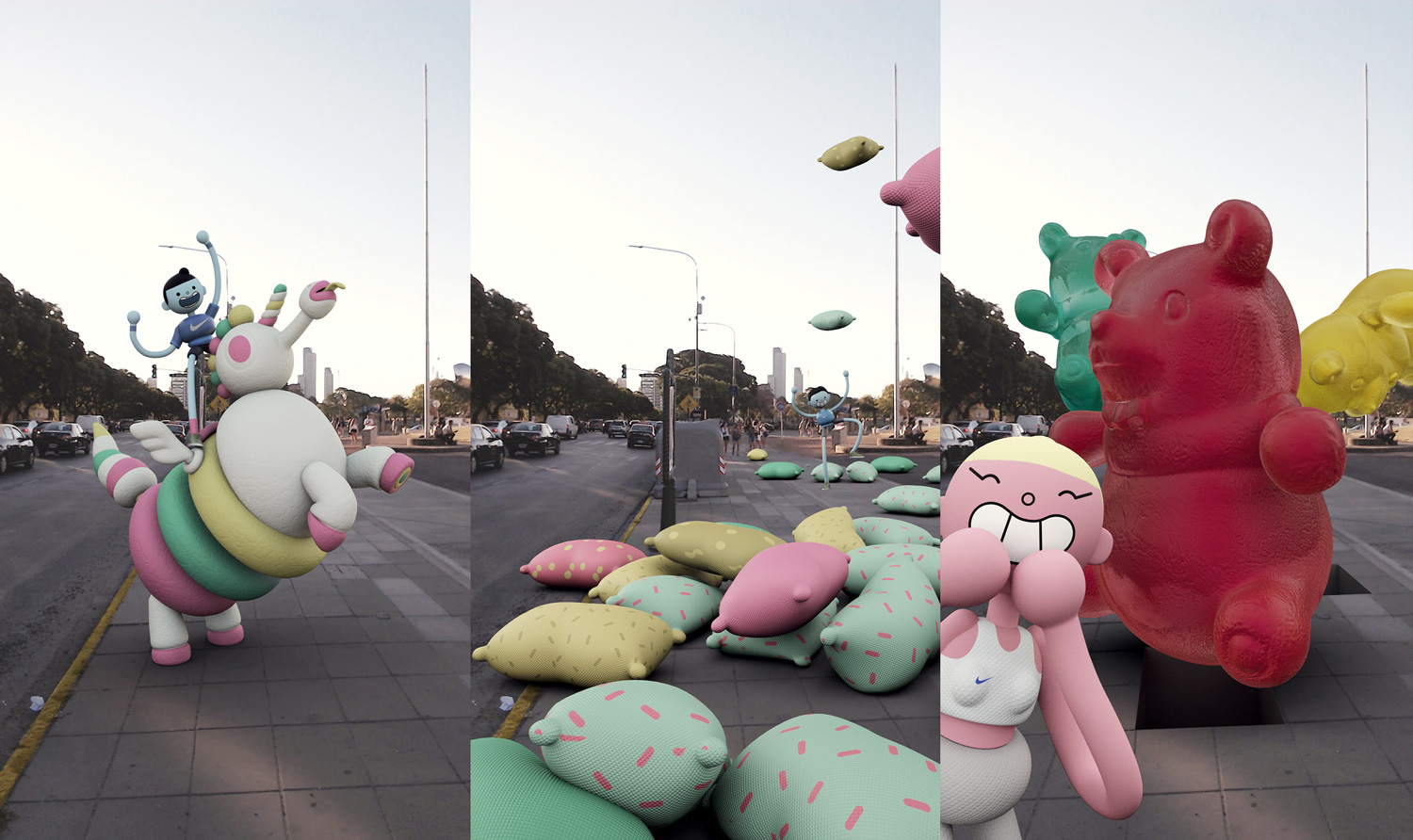 Agency
RGA
Production Company
Nosotros Cinco
Producer
Mariana Rolon
Supervisors
Mariano Sigal & Roco Corbould
Realization and Design
BUDA.TV
Directors
Dalmiro Buigues & Martin Dasnoy
Character design
Gastón Pacheco
Animators
Martin Dasnoy, Julio Velazquez
CG look, art Direction
Dalmiro Buigues
Music
Superorganism – Everybody wants to be Famous.
Superorganism – Something Form Your M.I.N.D
Producer
Cinco
Supervisors
Cinco
Bus Stop Realization
Imprint
Design and Animation
BUDA.TV
Directors
Dalmiro Buigues & Martin Dasnoy
Character design
Gastón Pacheco
Animators
Martin Dasnoy
CG look, art Direction
Dalmiro Buigues
Film and Edit
BUDA.TV