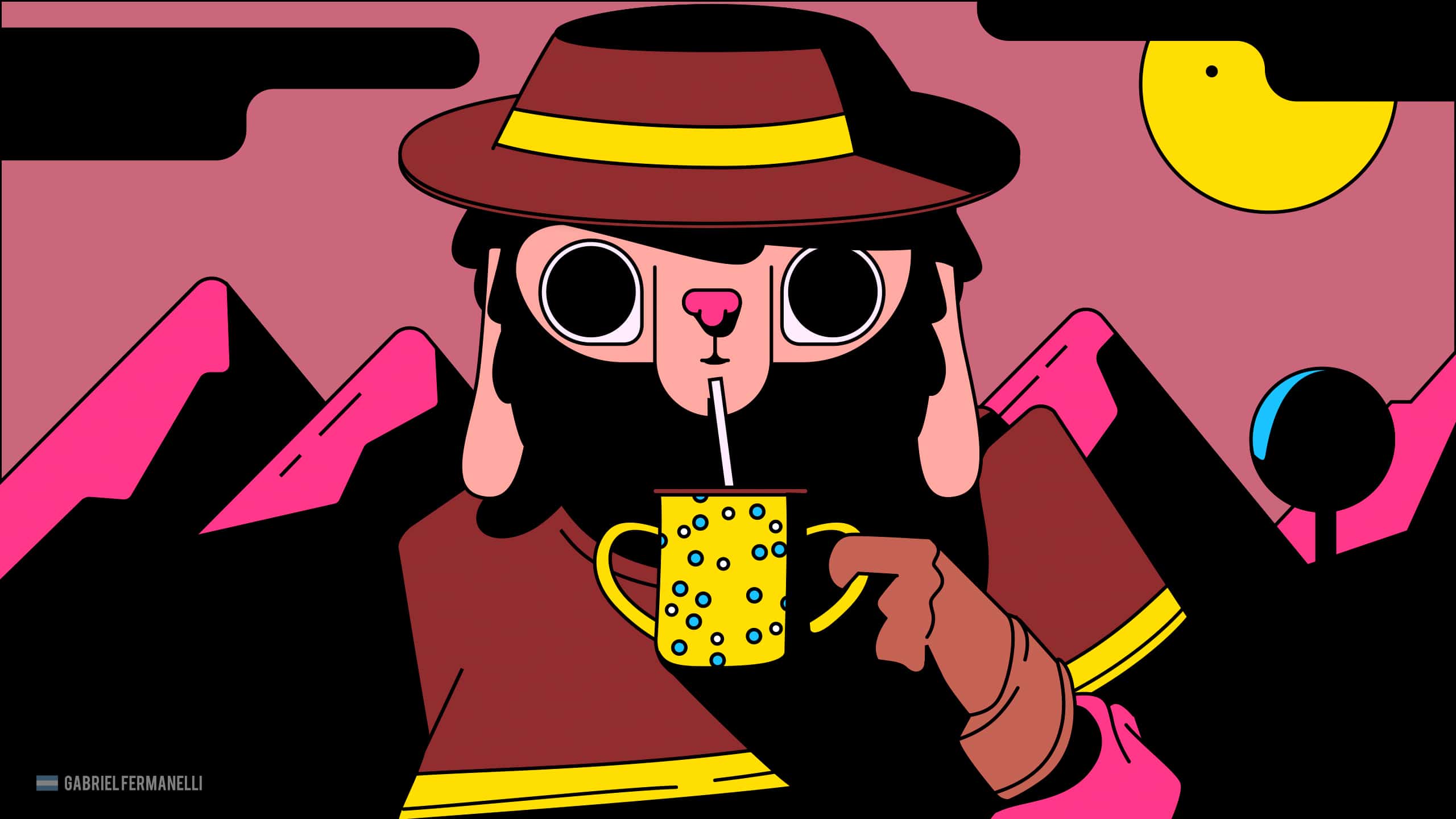 By Carlos Aguilar
Buenos Aires, Argentina-based studio Buda has brought together a long list of South American animation artists for a collaborative short film celebrating mate, an herbal drink popular throughout the region that's an important part of its cultural identity.
Mate is present in most people's lives across multiple countries in Latin America and drinking it serves as an opportunity to connect and spend time with loved ones. That's the reason why Buda principals Martín Dasnoy and Dalmiro Buigues wanted to use it as the central element for a project that would unite the diverse styles and idiosyncratic voices of various artists they admire.
The participating creators represent the countries were mate is most popular: Argentina, Uruguay, Chile, Brazil, Bolivia, and Paraguay. The artists used a variety of techniques for their pieces including cg, 2d, mixed media, and pixel art. What Buda wants to communicate is that just like one can have all kinds of people share a round of mate, a variety of approaches can coexist in a single piece.
The short's introductory framing device was created by Buigues, who worked as art director on the project, and Dasnoy, who was the animation director. From the conception of the idea to post, the project took four months to complete. Since this was a not-for-profit endeavor, each artist was working on their segment during free time between their regular work.
Here is the list of artists involved: Buda, Fabricio Lima, Jorge Canedo, Morphine, Matias Furno, Atlántico, Gáston Pacheco, Cinco, Gabriel Fermanelli, Six N. Five, Carlos Araya, Bandido Guapo, Enano Maldito, Esteban Pedrozo, Angel Rapu, Giulia Marchetti, Julian Fumagalli, Juan Molinet, Pablo Cuello, Laura Giménez, Steven Fergusson, Pablo Mardones, Felipe Vargas, and Leandro Vargas.
Source